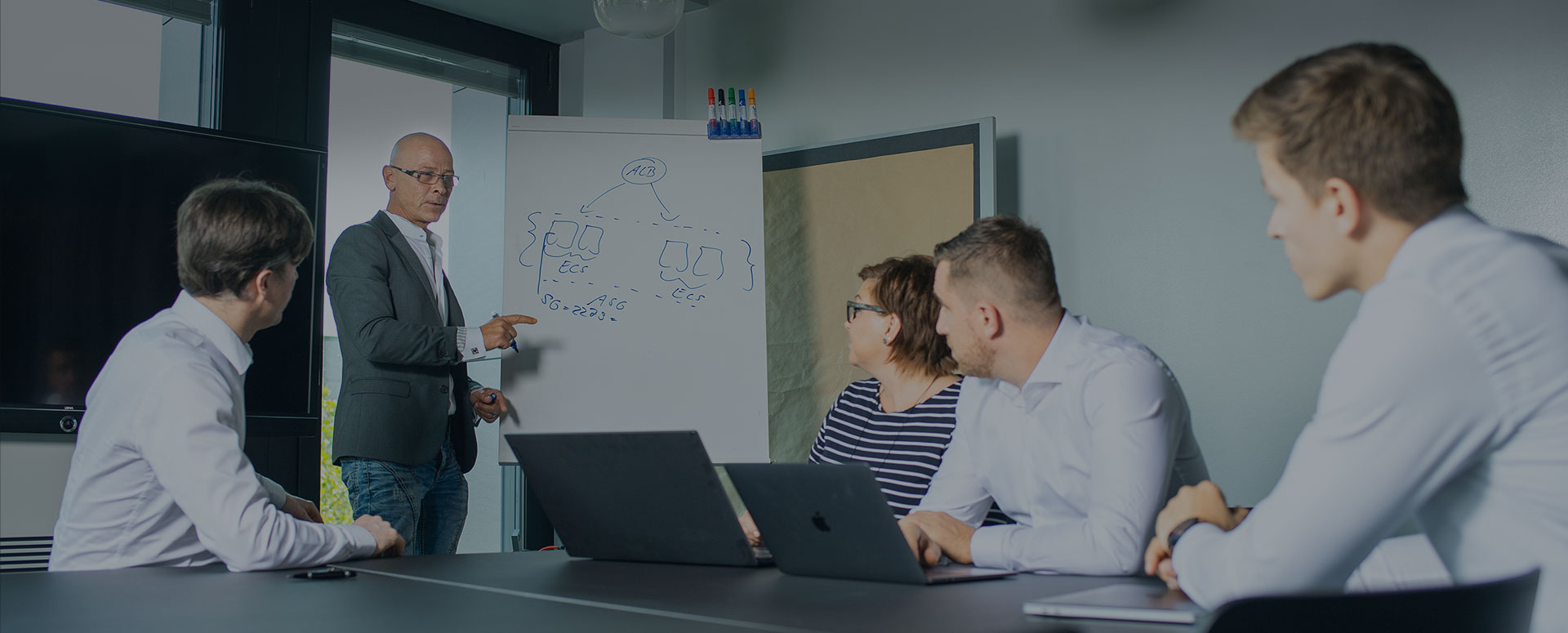 TrainingsAWS & Cloud Training mit PROTOS & TÜV Rheinland
Der TÜV Rheinland und PROTOS gehen im Bereich Cloud-Trainings eine strategische Kooperation ein. So können wir Ihnen marktanerkannte Zertifizierungen anbieten und Sie gleichzeitig von Praxis- und Projekt-Know-how unserer Cloud Experten profitieren lassen. Insbesondere die Themenbereiche Cloud-Security und Cloud-Architekturmanagement decken wir mit diesen Trainingsprogrammen ab. Das Besondere an der Partnerschaft ist, dass wir in Trainings so im Detail auf Ihre Fragestellungen eingehen können und Sie zudem mit neuen Wissensbausteinen und den aktuellen Inhalten der Cloud Service Provider bedienen.
Trainingsreferenzen

Diese Veranstaltung hat bereits stattgefunden.
AWS Technical Essentials (AWS-TE)
Training in English
In this introductory course, you will learn about AWS products, services, and common solutions. You will learn the fundamentals of identifying AWS services so that you can make informed decisions about IT solutions based on your business requirements.
Intended Audience
Individuals responsible for articulating the technical benefits of AWS services to customers
Individuals interested in learning how to get started with using AWS
SysOps administrators, Solution Architects and developers interested in using AWS services
Your Benefits
Recognize terminology and concepts as they relate to the AWS platform and navigate the AWS Management Console.
Understand the foundational services, including Amazon Elastic Compute Cloud (EC2), Amazon Virtual Private Cloud (VPC), Amazon Simple Storage Service (S3), and Amazon Elastic Block Store (EBS).
Understand the security measures AWS provides and key concepts of AWS Identity and Access Management (IAM).
Understand AWS database services, including Amazon DynamoDB and Amazon Relational Database Service (RDS).
Understand AWS management tools, including Auto Scaling, Amazon CloudWatch, Elastic Load Balancing (ELB), and AWS Trusted Advisor.
Content
Introduction and History of AWS
AWS Foundational Services: EC2, VPC, S3, EBS
AWS Security, Identity, and Access Management: IAM
AWS Databases: RDS, DynamoDB
AWS Management Tools: Auto Scaling, CloudWatch, Elastic Load Balancing, Trusted Advisor