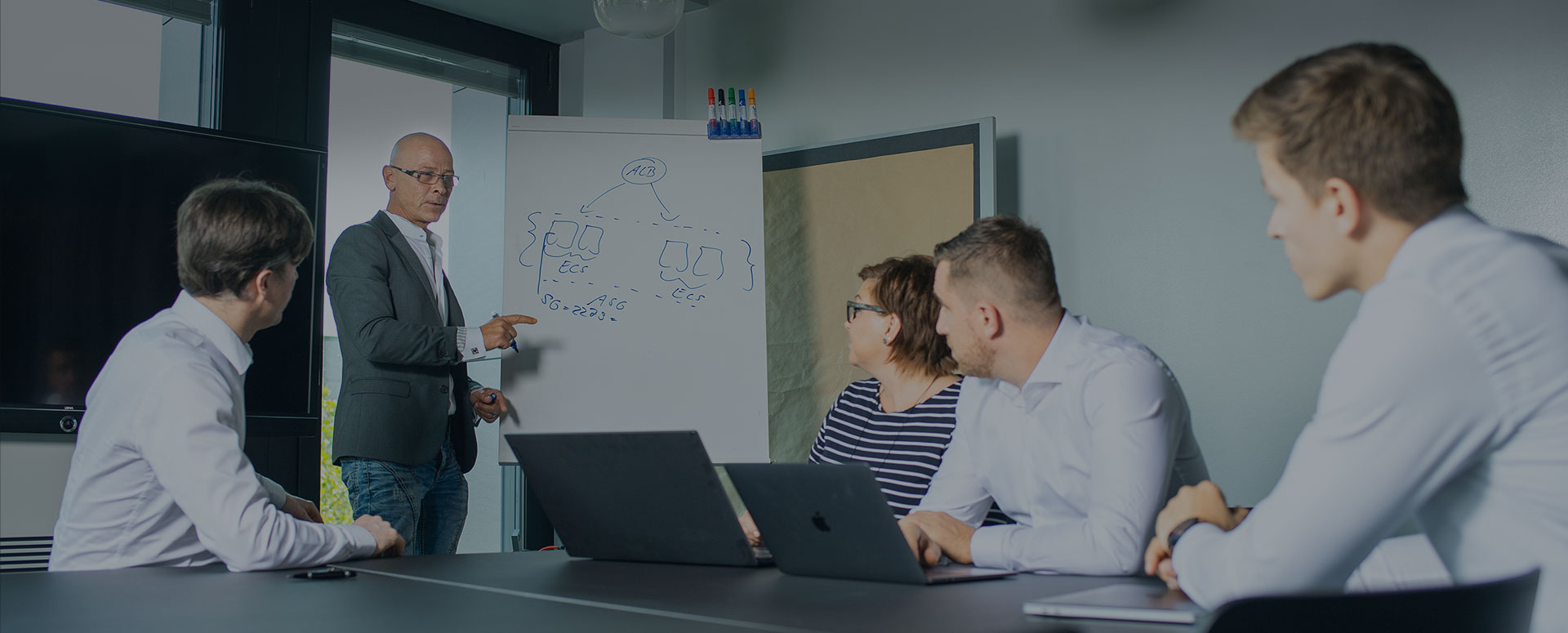 TrainingsAWS & Cloud Training mit PROTOS & TÜV Rheinland
Der TÜV Rheinland und PROTOS gehen im Bereich Cloud-Trainings eine strategische Kooperation ein. So können wir Ihnen marktanerkannte Zertifizierungen anbieten und Sie gleichzeitig von Praxis- und Projekt-Know-how unserer Cloud Experten profitieren lassen. Insbesondere die Themenbereiche Cloud-Security und Cloud-Architekturmanagement decken wir mit diesen Trainingsprogrammen ab. Das Besondere an der Partnerschaft ist, dass wir in Trainings so im Detail auf Ihre Fragestellungen eingehen können und Sie zudem mit neuen Wissensbausteinen und den aktuellen Inhalten der Cloud Service Provider bedienen.
Trainingsreferenzen

Diese Veranstaltung hat bereits stattgefunden.
Architecting on AWS (AWS-A)
Training in English 
Solution architects can optimize the use of the AWS cloud through the knowledge and skills learned in the Architecting on AWS course. They understand the AWS services and their integration into a cloud solution. We provide you with the necessary expertise on best practices to integrate a service into the cloud concept.
Your Benefits
This course teaches you how to:
Make architectural decisions based on the AWS-recommended architectural principles and best practices.
Leverage AWS services to make your infrastructure scalable, reliable, and highly available.
Leverage AWS managed services to enable greater flexibility and resiliency in an infrastructure.
Make an AWS-based infrastructure more efficient in order to increase performance and reduce costs.
Use the Well-Architected Framework to improve architectures with AWS solutions.
Content
Day 1
Core AWS Knowledge
Core AWS Services
Designing Your Environment
Making Your Environment Highly Available
Day 2
Forklifting an Existing Application onto AWS
Event-Driven Scaling
Automating
Decoupling
Build a new environment
Day 3
The Well-Architected Framework
Troubleshooting Your Environment
Large-Scale Design Patterns and Case Studies
Intended Audience
This course is intended for solutions architects and solution design engineers.
Admission Requirements
We recommend that attendees of this course have the following prerequisites:
Courses taken: AWS Technical Essentials (AWS-TE)
Working knowledge of distributed systems
Familiarity with general networking concepts
Working knowledge of multi-tier architectures
Familiarity with cloud computing concepts